GUITAR AND VOCAL LESSONS, SONGWRITING & PERFORMANCE
LEARN, IMPROVE, STAY INSPIRED
If you've never picked up a guitar (acoustic or electric), you'll be surprised at how quickly I can get you playing your favorite songs.
I have found that over the past 20 years I have been teaching, songs you know are the best centerpiece for instruction. They contain all the elements of playing: chords, riffs, strums, melody, theory, to name a few. And not just ANY songs, but the songs that are special to YOU. You'll stay motivated to learn when you're working on music that inspires you!
If you've hit a plateau, or want to deepen your playing skills, I tailor my instruction to you. I never use a one-size-fits-all approach to guitar and vocal lessons. The main agenda is to help get you to your goal and playing the songs you want. Bring in your favorite songs or let's write your own, I listen and adapt, and you'll find a very supportive, patient, and fun environment at JCB Music!
Lessons are $45/hr. BUY 4 LESSONS, GET THE 5TH FREE.
If you purchase a package of 5 lessons, I am confident that you will be playing (and singing) at least one of your favorite songs by the end of the 5th lesson. 10% military discount available upon request.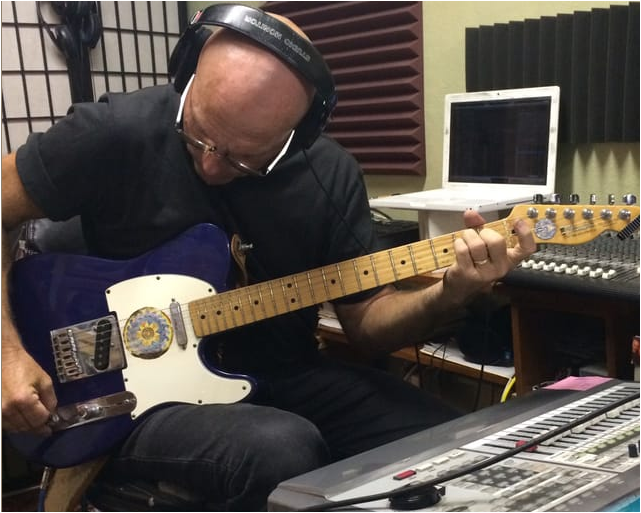 I have taken 3 lessons and I really feel like I am improving.
Stressing the importance of practice (DUH), he has helped me be more disciplined. What I enjoy the most is the coaching I get when playing a song, ways to sing certain phrases, and tailoring the chords to accomodate my voice. Even though these may seem basic, it is all very important for a beginner to learn this way. I have seen alot of improvement in just the past month, and oh yeah—I'm having fun!
Would you like to get more out of your voice? Increase your range, improve your pitch, sing with more emotion and tone? I offer effective techniques to help you unlock your full vocal potential. Whether you are a singer in a working band and want to up your vocal game, want your best vocal performance in a recording studio, or never have sung a note outside of the shower but always wanted to, I can provide you with the best vocal coaching.
Something that is often overlooked but is at the core of a strong vocal is how we feel and what we think about our own voice.
These mental attitudes can GREATLY shape our singing. If this is an issue for you and your voice, I will help you identify and change unuseful programming.
Lessons are $45/hr. BUY 4 LESSONS, GET 5TH FREE.
10% military discount available upon request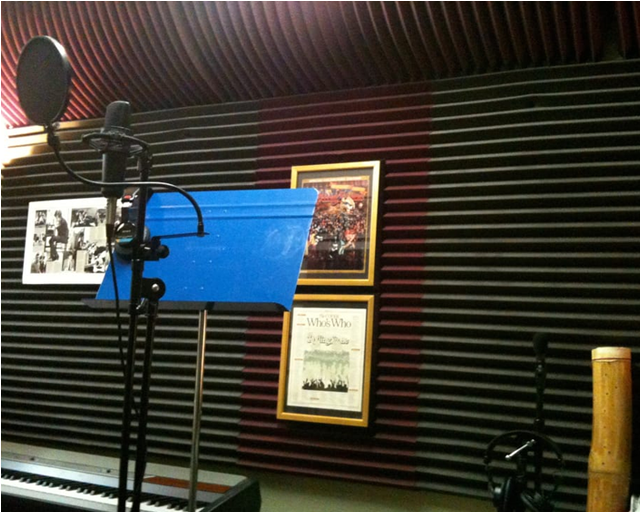 "Fantastic! Craig is an incredibly patient, talented musician and instructor. I can't say enough about his ability to coax me back into picking back up my guitar. Thank you!"
Songwriting & Performance
A song provides an entirely unique format for creative expression. The fusing of melody with lyric, when done well, can produce profound effects.
With over 40 years of experience in writing songs, I can share that knowledge with you, whether you are new to this or a seasoned songwriter. If you already have a number of original songs but want feedback on them to possibly make them better, think of me as a song doctor, providing ideas on key changes, bridges, song structure, and lyrics.
Have you been playing and singing where only you can hear, but are starting to feel the desire to perform at even an open mic? The thought of performing live for an audience ( whatever size) can be daunting if you've never done it. With over 1,000 live gigs in San Diego, as a solo performer, as well as in a duo and band – I can help you prepare and be ready for your performance.
Let me help you achieve YOUR live performance goals, whatever they may be.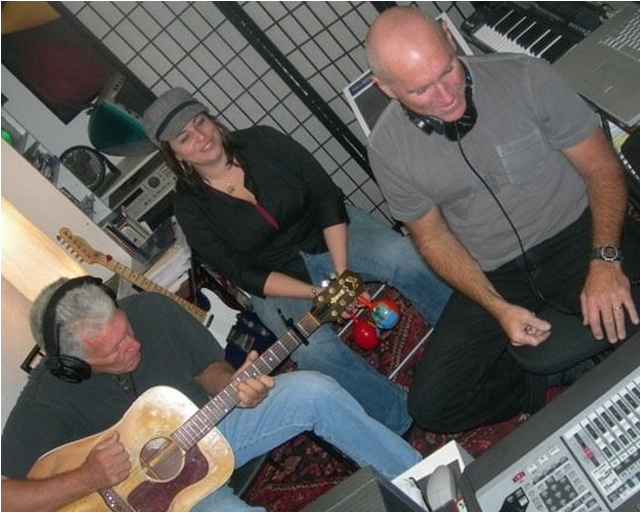 "Craig is an awesome instructor! I went from never having touched a guitar to playing and singing songs of my choosing in a few short weeks! He loves what he does and it shows. Thank you Craig for your patience, your encouragement, and helping me with my confidence as a budding musician!"
JCB Music is centrally located in downtown San Diego, easy to get to with convenient parking.
Located in the vibrant East Village district of downtown San Diego, the Ratner Building (formerly known as the Arts Center) which contains the New School of Architecture, has been home to my studio for nearly 20 years.
Please feel free to contact me below about any questions you may have, and to set up a first session.